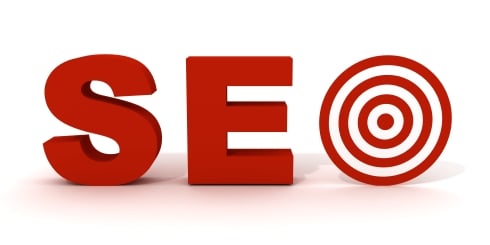 Are you fed up with feeling baffled by search engine optimization (SEO) because of jargon and poor practitioners? Do you feel you have been charged too much for less than you were promised? This two part article sets out to explain the process and put you back in control.
If you have focused objectives and a clear online strategy then SEO will almost always be a good cost effective addition to the marketing tool set. The first thing to understand is that search engine businesses, like Google, Yahoo and Bing, have customers to satisfy too. Their customers are searching and they expect to see the 'best and most relevant' search results. I expect like me, you get frustrated if your searches bring irrelevant results first. No surprise then, that the methods used by the search engine operators are designed to deliver customer satisfaction. They work hard to eliminate bogus SEO services that aim to cheat.
It is possible for you to make your website 'the best and most relevant' for certain searches and to convince the search engine operator you are just that too. That is SEO. Each of my 11 steps to SEO heaven is necessary. I assume that you will be committed to a long term marketing strategy, and to measuring results with a view to adjusting your activity. The steps include those of preparation as well of those of continuous repeated activities. The early preparatory steps are perhaps the most important as errors here will frustrate the effectiveness of the later ones.
Armed with our clear objectives and online strategy:
Step 1 to SEO Heaven – Keyword Research
A vital first step that should not be undertaken lightly. While experienced pay-per-click advertisers will know that you can easily test and change hundreds of keywords in paid search campaigns, they should understand this not possible for organic search optimization. It is normally advisable to concentrate on one to five key phrases for the whole site around a core theme. Then, for individual pages only one to three phrases. For large sites with hundreds of pages it is hard to optimize every single page. The effort and cost of SEO to the full extent produces diminishing returns.
Step 2 to SEO Heaven – Competitive Intelligence
SEO is competitive. There is only one front page and only one top slot so it is important to know your competition and perform better. What are they doing? Where do they rank and for which keywords? Who is linking to their website and why? The less competitive your industry is online the easier it is for you to outperform your competition. This is an important determining factor in the cost and resources necessary to achieve your desired SEO outcome.
Step 3 to SEO Heaven – Web Design and Development
Like trying to cable an old building for modern communications or boosting performance of an obsolete machine, fixing a bad website design is much tougher than building properly from scratch. When you create a new website, make sure to consider search engine friendly design and architecture before and during the actual development of the website. Almost all template-based websites are tough to re-engineer for SEO. A good design from the start will save you a lot of time and money. In most cases it will put you ahead of a considerable number of your competitors. In most cases a high performing design for SEO is also a user friendly design, but occasionally compromise is necesary.
Step 4 to SEO Heaven – Get Your First Inbound Links
There is no need to pay to submít your website to any search engine. Just as soon as you create inbound links from other websites to yours the search engines will find your website.
There are plenty of scam products and services. Avoid them. They are a waste of your money. No one can guarantee you a number 1 ranking. It must be earned and maintained by being the best and most relevant.
There are some web directories that are recognized by search engines and gaining a trade listing there will be a helpful kick-start to your SEO campaign. Then ask your customers and suppliers to place a link to your website from theirs. Most will be pleased for the favor to be returned.
Step 5 to SEO Heaven – Sitemaps
The larger search engines allow webmasters to submit a sitemap to them via a webmaster console. The search engines also provide reports and other useful information, such as technical problems with your websites you might not be aware of via their console. Even if you decide against the submission of a site map to the search engines, it is advisable to create an account and register your website with them, just for the reports and statistics they provide free of charge and which are invaluable for your internet marketing efforts.
After completion of the first 5 steps, schedule them for occasional review. The remaining tasks require regular and repetitive effort. In Eleven Steps to SEO Heaven (steps 6 to eleven) we look at taking a website that is a SEO ready site with a ready to run campaign and look at the steps and work needed to claim a high search engine ranking.
Step 6 to SEO Heaven – Web Analytics
As with any marketing, but particularly for online marketing, where the tools and results are so effective, it is essential to measure and track results. Market behaviour is very predictable. Accordingly, the effectiveness of each part of your campaign can be compared and optimized. The options for web analytics vary from free services to very expensive and customizable packages.
Whichever you choose, don't put it off. Measure your results from day one and use them to improve your site and your marketing campaigns. That old statement 'I know half my advertising does not work, if I only knew which half was not working I'd stop spending it' is not true on the internet. You can and must know.
Step 7 to SEO Heaven – Content Building
Part of being 'the best and most relevant' result is having the freshest content, and the search engines look for that by regular visits to your site and reviewing your site's progress. They use a formula, not usually a human being, unless they detect potential fraud.
Actually, good SEO means a website isn't ever done, and the fact that it has to change and grow over time gives your customers a better experience. Search engines reward a 'natural process' that adjusts to changes in the market and your normal business growth.
Providing good quality content that is related to what you do, but not necessarily aimed at selling something directly, is a powerful, perhaps the the best, option to improve the traffic to your website and the exposure of your business. Most people do not link to pages that only serve the purpose of making a sale.
This leads to the next step in this 11 step process of successful search engine optimization for your website.
Step 8 to SEO Heaven – Link Building
The internet works through links, it would not be a "net" without links. A collection of independent pages that are not connected to each other cannot be found and, for the most part, that defeats their purpose. People seeing and clicking on links to your site make effective inbound links that search engines like to reward with a higher ranking for your website. They are also vital for SEO.
Inbound links play an important role in virtually every search engine when it comes to ranking pages in their search results. In the normal course of business links are added, and sometimes removed, all the time. This neverending organic process is monitored and measured by the search engines as an indicator of importance and relevance – so it is advisable to be pro-active in acquiring good inbound links. There are plenty of sites out there that should link to you, but don't know you and your content. Help them to find your content and encourage linking to it.
Step 9 to SEO Heaven – Engagement, Trust and Community Building
Like it or not social media is a reality whole sections of society participate in for hours daily and is a fundamental indicator of relevance and popularity. Don't allow your website to exist in an isolated bubble. Talk to people and allow them to respond and to interact with you.
People will talk about you with or without your permission. Much better to seize the initiative and become part of the discussion. Use it to build trust and deeper relationships with your customers or potential customers. Use it like research. Listen to what they say and learn about their wants and their needs. Listen and take note of comments, especially criticisms, and use them to improve. You can save the money you might have spent on focus groups and get feedback free of charge on the internet.
In relation to SEO, social media provides a huge opportuníty to expand your link building. For your business it increases your brand exposure for a fraction of the cost of traditional, more intrusive advertising campaigns that are usually less effective.
Step 10 to SEO Heaven – Ranking and Traffic Analysis
When you begin, or if you have already started, check where you are today to be able to track and compare with data in the future. Look for trends and evaluate the progress towards your goals. You know those goals which we set in the first paragraph before we began the campaign. The ones you should specify before you engage in any type of marketing campaign. Those goals were measurable I hope? If you view improving your SEO ranking as a measure of your business success rather than an essential step to achieving business success, you will maintain a high SEO ranking for the long term. Why, because the high traffic that comes with it will drive your business.
Does the change in ranking yield the traffic you expected? Does this traffic actually convert? Which leads us neatly to step 11 of SEO heaven.
Step 11 to SEO Heaven – Conversion Analysis
All of this effort matters not one jot unless you make your profit number (or the equivalent in not for profit organizations). It all comes down to one critical factor – what is your bottom line? Did you make profit or did you lose money. Web Analytics is part of the process of making this determination. Focus on the things that work and help your bottom line and stop doing the things that don't. Work on the details to improve visitor conversion to sales. This requires testing. Don't try anything upfront without testing it first. The things that work for others might not work for you and the same is true the other way around.
Many with experience in the SEO game will tell you that there is another, more important step that would make this article 12 steps to SEO heaven. That step is to be sure only to work with people who can really explain SEO in plain English. To be blunt, small, independent and one-man-band web designers rarely get SEO fully and their usually well meaning efforts end up costing you more than they deliver. They do get part of the story, but they fail you by wasting both your money and your time.
By Tim Meadows-Smith (c) 2010