Yahoo! has been undergoing numerous changes lately. Even though the company has been around for a while, its been feverishly trying to modernize its brand identity to appeal to a younger audience.
In a blog post titled Kicking off 30 days of change, Yahoo! said that "over the past year, there's been a renewed sense of purpose and progress at Yahoo!, and we want everything we do to reflect this spirit of innovation. While the company is rapidly evolving, our logo — the essence of our brand — should too."
But completely changing the image and perception of your company when you already have a specific audience can be harder than Yahoo! makes it sound.
However, they have taken certain steps to transform their brand identity – whether it's taking on a new logo or increasing its acquisition count – and many businesses can learn something from the bold moves being made.
A "Starworthy" CEO
Hiring Marissa Mayer as CEO was one of Yahoo!'s first crucial decisions this year. In the year prior, Yahoo! had four different CEOs and had negative encounters with two of them. Mayer, on the other hand, has created a buzzing sense of enthusiasm for the company, and many employees view her as a beacon of hope, especially with her experience working at Google.
Mayer has a sort of star quality, which Yahoo! hopes will help refresh their brand. And she has years of experience with product development and recruiting engineers – two things that have helped her make major moves, such as product updates and new acquisitions, which I'll talk about below.
However, Yahoo!'s core problem still remains: the company is losing major revenue on its display ad business. Since most of Yahoo!'s revenue comes from advertising, this is a serious problem that Mayer must face. She has explained her strategy for revitalizing Yahoo! as multiple "sprints," and some of her first moves deal with her employees:
She's made employees excited and passionate. When a brand is faced with problems, it's easy for the company's employees to feel disgruntled or disinterested in their work. But Mayer has turned these types of attitudes around, because she understands that employee happiness is the root to success.Mayer has mentioned that she wants to work with passionate, talented people who will build great products – and by arousing a genuine desire for success among her employees, she can increase user engagement, which could in turn raise Yahoo!'s ad revenue.
She implemented new employee initiatives and "perks." For any business, making sure your employees are happy, but also motivated, is a fine line. Mayer wanted Yahoo!'s work culture to be similar to other tech companies, so she found a way to give them goals and rewards for hard work!
30 Days of Logos
Yahoo!'s logo is another part of its brand Mayer decided to change. After remaining the same for more than a decade, Yahoo! announced it would reveal a different Yahoo! logo every day in August. While the company plans to keep the purple color and the exclamation mark, it left the rest open.
Throughout August, it was clear that Yahoo!'s "30 Days of Change" initiative has helped them with a few important things:
People became involved in their transformation process. Since Yahoo! is clearly making monumental changes to their brand, they found a way to make Internet users part of their transformation as well. This technique may have helped boost user engagement.
Yahoo! generated interest. The 30 days of logos was a smart marketing tactic that many companies experiencing a transition period can learn from. Users were able to check the site daily to see the revealed logo, which probably boosted Yahoo!'s traffic and generated interest that may help them attract a new, younger audience.
People became invested in Yahoo!'s brand decisions. Many people started tracking the popularity of certain logos (some of which are pictured below) and creating polls. This shows that many users became invested in Yahoo!'s brand decisions and were itching with anticipation over the final reveal of the logo in September. Yahoo! may have gained a new, invested following because of their 30-day initiative.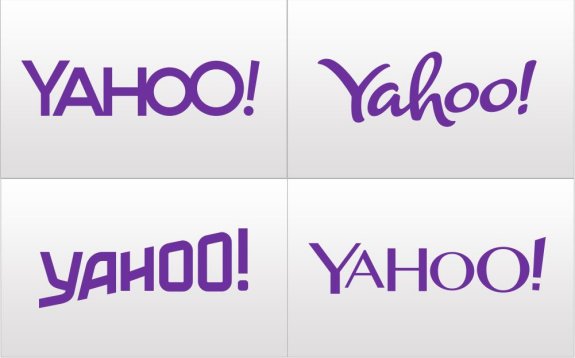 In early September, Yahoo! announced their final choice, to some disappointment. The new logo is surprisingly similar to the original logo, simply straightening out the letters and dropping the serifs.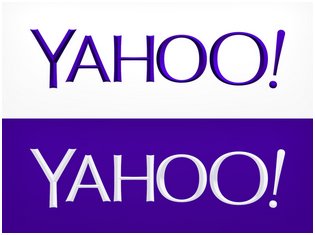 In fact, the announcement even came with some social media backlash from users who preferred other logos or even the sleek, modern design proposed by Yahoo!'s design intern, Max Ma.
New Acquisitions
Seeking out talented, promising companies has been another one of Mayer's "sprints." She's already acquired 20 startups, and even if they're small and unsuccessful, she has her eye on two important things:
1. She's looking for new team members and talent. For example, Stamped was an iPhone app that allowed users to share restaurants, books and movies with their friends, but it wasn't an incredibly popular app. When Mayer acquired it, the app shut down and the Stamped team was invited to join Yahoo!'s mobile engineering team, where they're going to revitalize Yahoo! Finance.
Mayer wants to develop a talented, knowledgeable team that can join Yahoo! on the journey of revamping its brand and products.
2. She's looking for platforms that already have strong followings. When Mayer acquired Tumblr, it was clearly for more than talent – it was about the product. Mayer had her eye on Tumblr's network of engaged users, which is why she has decided that Tumblr will still run as an independent company.
What This Means for You
Overall, it isn't easy to completely transform your brand, appeal to a new audience and gain followers. But Yahoo! has made some major sprints, and time will tell if they prove to be successful. By breaking down some of Yahoo!'s major steps, we can see that changing your brand identity doesn't have to be overwhelming:
Yahoo! found a leader that won't settle for anything but success.
Yahoo! increased employee morale and enthusiasm for work.
Yahoo! stimulated conversation and interest around its changing brand identity.
Yahoo! added fresh talent to its team.
Yahoo! acquired successful startups that already have a younger, loyal audience.